Yarra Bend Park including Fairfield Boathouse – 31 May 2015
Thanks once again to Tony and Lynne for organising another fantastic walk.  We made our way from our meeting point off Yarra Bend road to the boathouse where we could fortify ourselves for the trip back with cups of coffee and hot chocolate.  Another wonderful outing!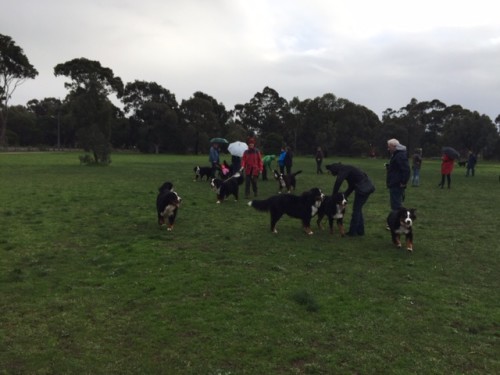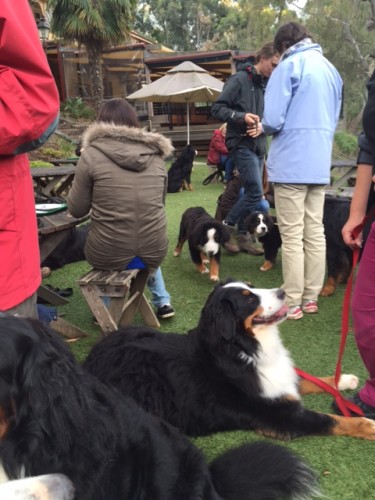 The World Wide Berner Walk – 19 April 2015
Our April Walk was not an official club walk but was part of the Berner Friends World Wide Walk – Berners everywhere walking on 18 and 19 April.  We had an excellent turnout despite the not very nice weather!  Berners and their owners are an intrepid lot.

Wilson Botanic Park, Berwick – 29 March 2015
Our end of month walk for March was a lovely wander through Wilson Botanic Park in Berwick, organised and led by Tony and Lynne.  We were fortunate enough to have perfect weather for this walk.  We had a wonderful turn out with 32 Berners, 1 Labrador and a little Westie.  Thank you to everyone who came and a special thanks to our walk leaders.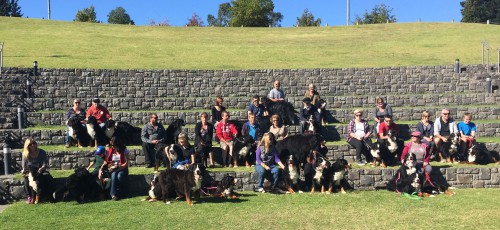 Brighton Beach Australia Day Walk – 25 January 2015
Our first walk for 2015 was a return to the ever popular dog beach at Brighton Beach, organised by our walk guru's Tony and Lynne.  Afterwards we enjoyed a chicken and champagne breakfast and some intrepid Berners (and those owners who were organised) displayed their national spirit with some Australia Day fancy dress.
Brighton Beach Kris Kringle Walk – 30 November 2014
Our last club social walk for 2014 (but not the last club event!) was at Brighton Beach organised by Tony and Lynne.  Happily it was an early evening walk so our Berners didn't get overheated walking from the car park to the beach where they had a wonderful time splashing around in the water.
Westgate Park Walk – 26 October 2014
We finished off October with another wonderful walk organised by Tony & Lynne.  Starting off we took the punt across the Yarra, walked to a lovely picnic spot for lunch and then meandered back towards the Yarra where the dogs had a lovely time swimming and frolicking in the water (and where Kai proved that Berners can dive) before taking the punt back across the river.
Jells Park Walk – 5 October 2014
We had a wonderful walk in Jells Park with lots of people and Berners!  It was shorter than our usual club walks which meant it was manageable for some of the younger members of the club (aka young Berner pups). This was followed by a lovely afternoon tea with cakes and pupcakes and doggy bones in celebration of the fact that it was Humphrey's debut club walk.  Almost a year ago, Humphrey was rescued from a puppy factory.  He was in such a bad state, both physically and emotionally, that there was a strong possibility he might not ever be comfortable leaving the safety of Tracey and Dave's backyard.  Even six months ago, we could never have imagined that Humphrey would be up to attending a club walk.  So to see him strolling along with a gang of Berners and their owners today was nothing short of miraculous.  Thank you to everyone who came!
Coburg Lake Walk – 31 August 2014 
This afternoon we had a lovely walk at Coburg Lake – perfect weather, lovely scenery and great company!  Thanks to Luke, Tony and Lynne for organising the walk, and thanks especially to Luke for finding the new territory.  
3 August 2014 – Snow Walk
It really was a winter wonderland on our last Berner walk.  Thanks once again to Tony for his superb organisation!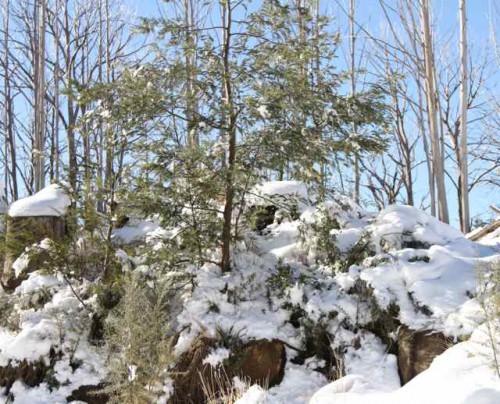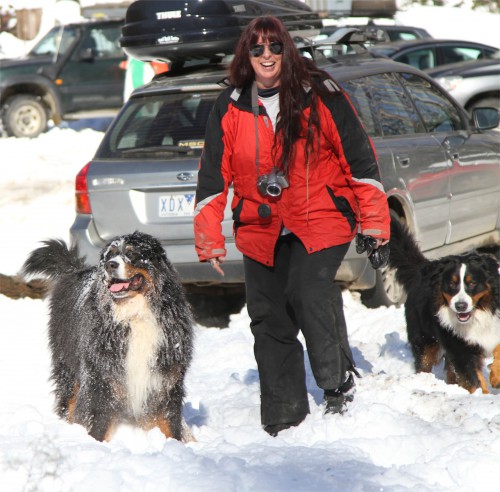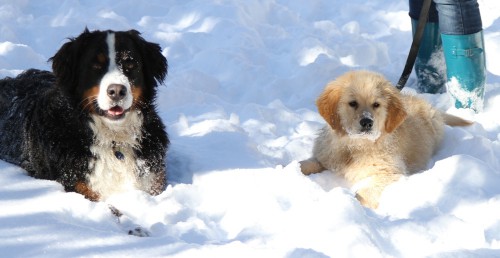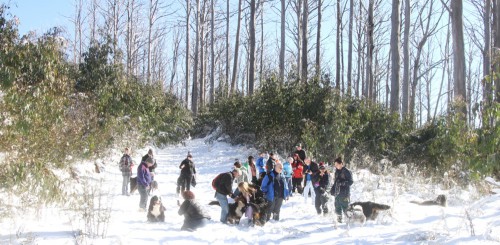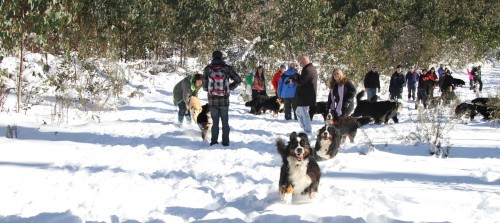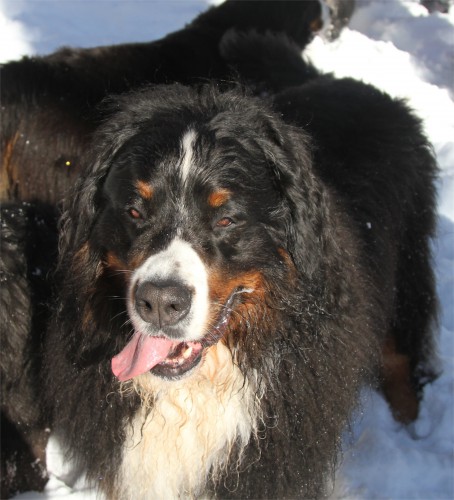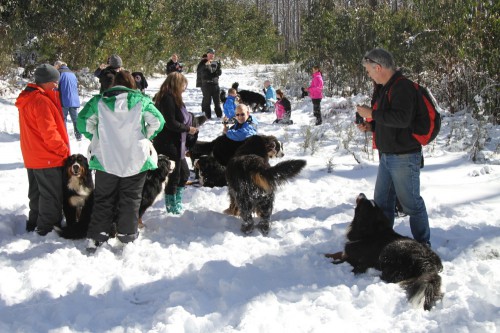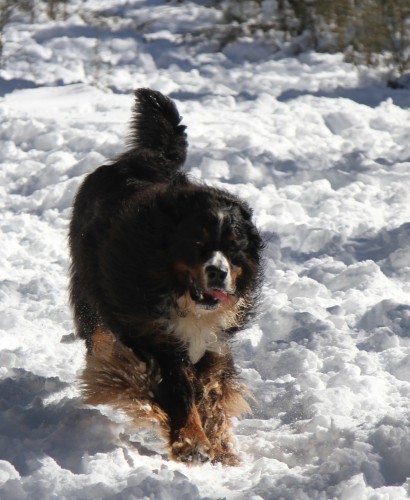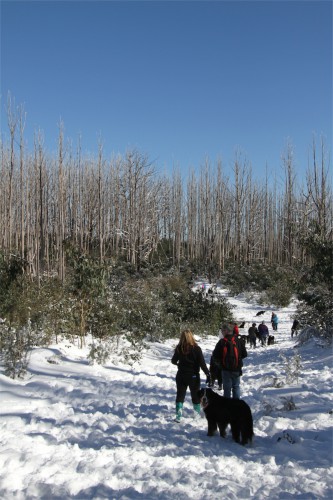 13 July 2014 – Snow Walk
The latest club walk was a snow expedition to Mount Margaret. Thanks to Tony and Lynne for organising the walk and to Michelle Farrell for the photos.