News
We are delighted to announce that we now have a Facebook group for our club members where we can post photos, ask each other questions, tell tales of our furry family members etc.  To join, please click on the following link BMDCV Members Forum (Please note: current financial Members only)
Next Event:
June 11th 2017 Specialty Show! Schedule including Veterans Parade and New Champions.
Click here: 2017 BMDCV June Schedule.
Deadline for New Champions and Veterans: 28th April 2017 at midday.
Deadline for paper entries: Last mail May 14th 2017.
Deadline for online entries: May 28th 2017.
Non-Club Event.
WORLDWIDE EVENT:
BERNESE FRIENDS WORLDWIDE WALK
Organisers: Bernese Friends Worldwide: www.facebook.com/groups/260710124029768/
Simultaneous events will be run on the same weekend all over the world. This is not a BMDCV initiative – this is for any Bernese fancier to participate. BMDCV members will be in attendance however as we all love the breed too!
Bernese fanatic Tracey is organising one of the Worldwide Walks in Melbourne.
Event link: www.facebook.com/events/1960671484161095/
Other events in Australia and all over the world can be found on the Bernese Friends Worldwide Facebook page (above). This is just one of the events available.
Yay… So happy I can finally confirm the details you have all been waiting for.
**Bernese Friends Worldwide Melbourne Walk 2017**
Get your walking shoes on …this one is not to be missed!
This year a Melbourne Bernese Friends Worldwide Walk will be held on Sunday 23rd April starting at 10am at Darebin Parklands in Alphington, Melbourne, Australia.
The walk is being hosted on behalf of Bernese Friends Worldwide by Tracey (some of you may know her as the co-ordinator of the monthly walks for the Bernese Mountain Dog Club of Vic).
The last Melbourne walk hosted by the BMDCV was held in Kew and attracted over 75 Bernese in terrible conditions (think rain and hail!) This year we have all our fingers and toes crossed for better weather and have an absolutely stunning venue for you to enjoy.
Darebin Parklands is 33 hectares of beautiful green open space along a winding creek with big lagoons for the dogs to go swimming. Join us afterwards for a picnic in the park where we will have some super cool doggy merchandise for sale, free giveaways and something super special – Professional Photographers who will be capturing the day for us.
The event is open to all owners of Bernese Mountain Dogs and their buddies.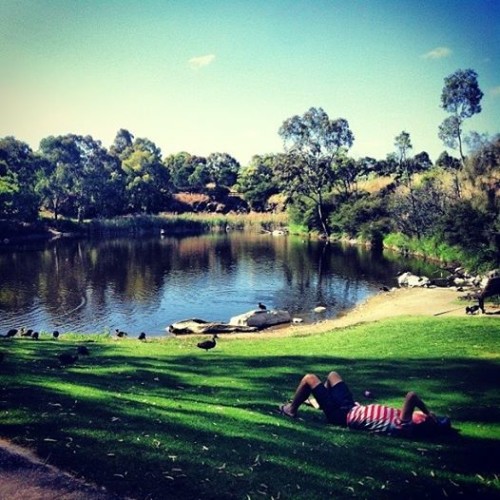 BMDCV Members will be in attendance, so if you are not currently a member of the Bernese Mountain Dog Club of Vic, we have an awesome offer for you – Join up prior to, or on the day of the walk and not only will you get a free gift, you will also get next years membership included! Just write WWW 2017 on your application form.
Come along and see why it great to be a member of the Bernese Mountain Dog Club of Vic – great people, beautiful dogs and lots of fun times. Membership gives you access to our Members Forum where you can share stories and ask questions to fellow Bernese owners, come along to monthly walks, grooming lessons, our hugely popular Christmas Party, Bernese Fun Days and maybe even have the opportunity to join our Bernese Showcase at the Melbourne Dog Lovers Show!
Tracey is so excited and can't wait to see you there…
FEB/MARCH MONTHLY WALK (March 4th) – BRIGHTON BEACH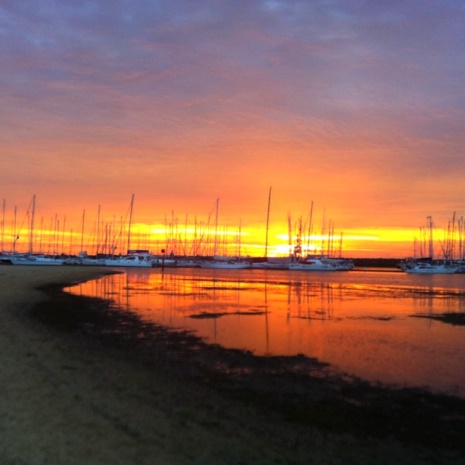 It seems like Summer is over before it even really began…
Please join us for a twilight stroll along the beach as we say farewell to Summer of 2016-2017.
Where: Brighton Dog Beach
When: Saturday 4th March 2017
Time: 5:30pm
The Car Park is located left at the end of North Rd in Brighton (don't forget to bring your gold coins) or you can try your luck in the side streets – but please make sure you read the signs carefully.
Please RSVP to Tracey: Mob 0459 803913 or via the Club Facebook page.
 * Subject to change if we have inclement weather. Please keep an eye on our Facebook page for details
JAN/FEB MONTHLY WALK (Feb 5th) – BOTANIC GARDENS
Once again it looks like we are going to have great weather for our 1st Club Walk of 2017.
Please join us at Melbourne's beautiful Botanic Gardens on Sunday 5th February at 10am for a stroll and morning tea. Humph and Zuri did a tour today (01/02) and have mapped our route including a stop near the coffee shop where we will have some morning tea – either buy or bring your own.
There is a big grassed area for relaxing and socialising (on lead) and I have some yummy healthy treats for the pups.
We will meet at Gate H – refer map. There is plenty of parking and it is free on Sunday.
All club walks will be advertised here, or on our club FB page, and in our Berner Newsletter.
Look forward to seeing everyone there!
- Tracey
 * Subject to change if we have inclement weather. Please keep an eye on our Facebook page for details
OCTOBER MONTHLY WALK – RUFFEY PARK LAKE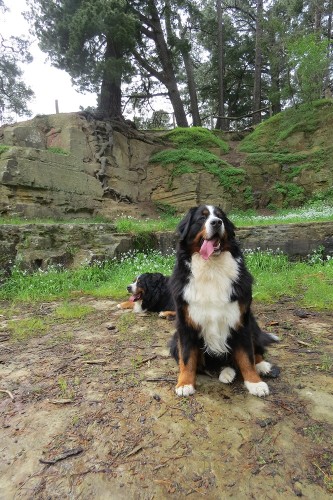 Ruff!
Please join us for our monthly walk at the beautiful Ruffey Park Lake in Doncaster.
When: Sunday 6th November Meeting time: 11am
As usual we have short walk for puppies and our more senior Berners and a longer walk to wear out the more energetic.
This is a beautiful location with a great off-lead area and BBQ's. Bring some yummy lunch and hang around for a chat afterwards.
Please check our FB page and website for full details and meeting point closer to the date. In the meantime, lock this date in your calendars
Please RSVP to Tracey: Mob 0459 803913 or via the Club Facebook page.
Look forward to seeing you there!
* Subject to change if we have inclement weather. Please keep an eye on our Facebook page for details
SEPTEMBER MONTHLY WALK – CAULFIELD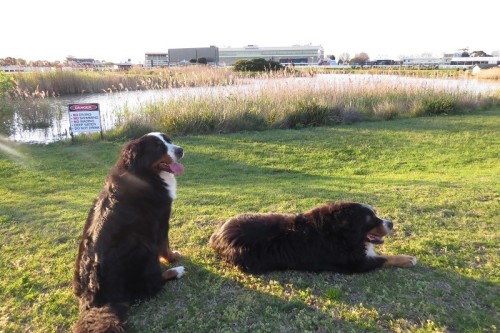 This month we have something very different for our members to enjoy: A BBQ in the centre of Caulfield Racecourse.
Located just off Princes Hwy in Caulfield, this is one of Australia's best known horse racing tracks. At the centre of the track is a beautiful open space with a lake and BBQ's, heaps of room for the dogs to have a romp after a stroll around the lake – and maybe even a cheeky swim.
When: Sunday 25th September
Meeting time: 10.30am
Afterwards please join us for a sausage sizzle.
The course is best accessed by the entry gate at the intersection of Glen Eira Rd, Kambrook Rd and Booran Rd. Drive straight up to the electronic gate which will open as you approach, drive straight ahead under the tunnel then turn left following the signs to "Public Open Space".
Please RSVP to Tracey – Mob 0459 803913 or via the Club Facebook page for catering purposes.
Look forward to seeing you there!
* Subject to change if we have inclement weather. Please keep an eye on our Facebook page for details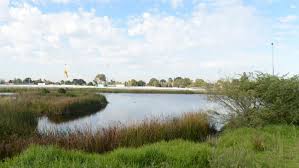 AUGUST MONTHLY WALK – RICKETTS POINT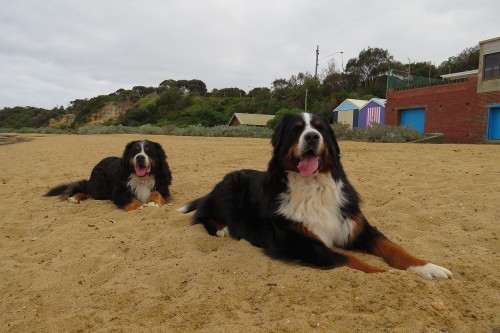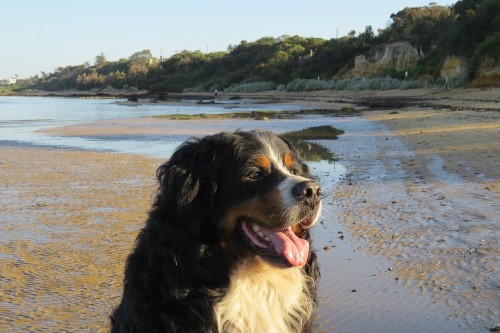 All official BMDCV Walks will continue to be sent direct to you via your monthly e-News and posted on our Website www.bmdcv.com.au, Facebook Page and Facebook Members Forum.
Spring is almost here and what better way to welcome the warm weather with a beach walk?
This month we would love you to join us for a romp at another new location – Ricketts Point Dog Beach in Beaumaris.
This stunning location includes a Marine Sanctuary where the kids can explore the Rock Pools and the many sea creatures to be found whilst our four-legged kids have a romp in the sand. The beautiful red cliffs make a stunning backdrop for some great photos. Afterwards we can wander down to the Ricketts Point Teahouse to grab some coffees and enjoy a lunch and a chat in the adjacent picnic area.
There is a charge for parking (or we can be sneaky and park in nearby Reserve Rd and cross over Beach Rd to meet in the car park).
Where: Ricketts Point – meet in the car park opposite Reserve Rd.
When: Sunday 28th August at 10.30am
Bring: Towels and something yummy to eat
RSVP/Questions: Tracey Mob 0459 803 913
Please note: This is an off lead beach but is not fenced. There are high cliffs between the beach and the road.
Look forward to seeing you there!
* Subject to change if we have inclement weather. Please keep an eye on our Facebook page for details
Please check out our Facebook Page for further details: www.facebook.com/bmdcv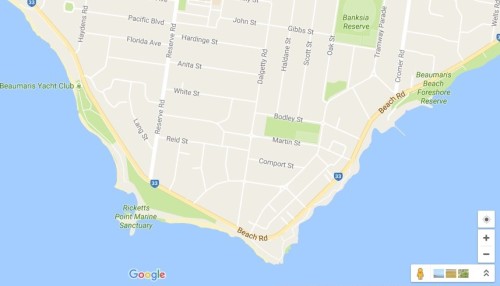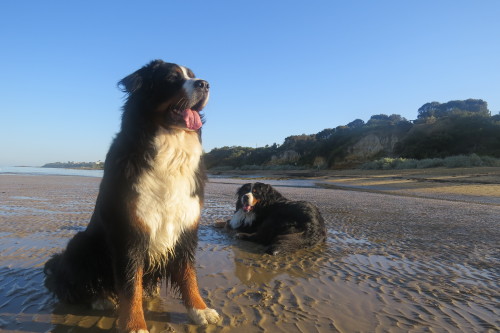 ANNUAL GENERAL MEETING – 5th September 2016
PDF: BMDCV Nomination Form 2016 – updated
Coming up shortly is our Annual General Meeting. This is important for a couple of reasons, the first and main reason is to elect or reelect all Committee positions. These are your representatives in all facets of the Club – be that Walks, Shows, Newsletters, Christmas Party, Expos, and all other activities including the day-to-day running of the Club such as Finances, Insurance and Memberships. Please feel free to contact any of our current Committee Members if you have any questions or would like further information. A full Financial Report including independent Audit of our books is also presented at our AGM by our Treasurer.
The second item on the Agenda for the AGM is Membership Fees. We have decided after many years to put a motion forward to slightly increase our Annual Fees. This is due to the high costs of running an Incorporated Club with as many activities as ours. Increases in postage fees in the last few years have especially hit many Clubs hard. We have absorbed these costs for a long time but believe it is time for an increase to assist this wonderful Club well into the future for all of us. I have been a Member for over 5 years and have not seen a fee increase in that time.
Please consider attending the AGM either to vote, or simply to learn more about the ins and outs of running the Club or to show your appreciation for our hard workers. If you are considering running for a position on the Committee but are unsure please feel free to contact me and I would be more than happy to assist you.
The AGM is also a great time for me to thank all of our Committee, Members and volunteers for their outstanding work in the previous 12 months. I am especially proud of our current Committee and hope that they will stand for reelection; however I encourage new people to also step up and get involved. As always, you do not need to be on the Committee to assist in various ways so please feel free to discuss with any of us how you can contribute.
I hope to see many of you there.
Best Regards,
Sheridan Holmes
BMDCV Vice-President